New York Blower
New York Fan
NYB Blower
NYB Fan
Twin City Fan
Twin City Blower
TCF Fan
TCF Blower
Aerovent
Industrial Air Products
IAP Fan
IAP Blower
Sheldons Engineering
Sheldons Fan
Sheldons Blower
American Coolair
ILG Fan
ILG Ventilator
Delhi Fan
Delhi Ventilator
Plastec
Canarm
Madison Manufacturing
Peerless Fan
Peerless Blower
Peerless Ventilator
Dayton Fan
Dayton Ventilator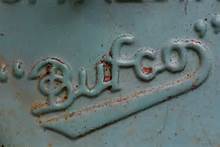 Industrial and commercial centrifugal wall fans, heavy duty high capacity axial and centrifugal wall ventilators. Sales of power wall and roof ventilator fans.


Wall Fans manufactured by experts!
Direct-drive and belt-drive wall fan are available in centrifugal wall fan construction and axial propeller fan construction. This is an extremely quiet general exhaust, or supply ventilator fan. When supplied with filter package it is used as ambient make-up air fan. Recommended for industrial and commercial applications such as stores, laboratories, offices, agricultural green houses, warehouses, industrial buildings; and in public meeting areas such as churches, auditoriums and theatres for the removal of large volumes of air with low power output. Designed for ease of maintenance and low operating cost combined with quiet operation and low visibility. Available sizes vary from 6 to 84 inches of diameter of the fan prop. Capacity: up to 105,000 CFM. Pressure: up to 2.5 inches of WG.
Wall fans construction features a heavy gauge steel panel with steel frame supports and deep-spun venturi orifice. The Q-wheel is designed for applications where exceptionally low sound levels are required. Four and six bladed die formed fixed pitch fan propellers are statically and dynamically balanced and are designed for general ventilation fan applications. Cast aluminum adjustable pitch propellers are intended for industrial air ventilation applications and allow for flow adjustment.
Drive mechanism Direct drive ventilator models have propeller connected directly to the motor shaft for minimal wear and maintenance. Belt-drive fan models are equipped with standard fixed, or adjustable single and multiple belts, with variable pitch cast iron pulley for adjusting fan speed. A motor slide base allows for belt tension adjustment. Belts are oil resistant and are not static conducting. Heavy-duty pillow-block bearings with cast iron housings are self-aligning and relubricable , with zerk fittings with extended bearing lube lines. Motors are of totally enclosed (TEFC, or TEAO) type. Explosion proof motors, severy duty motors, IEEE841 motors, mill and chemical duty motors, and special motors are available upon request. All motor brands are UL and CSA certifed and serviced worldwide.
Ventilator Options and Accessories: Wall Housing / Wall Cabinet / Wall Sleeve of galvanized steel is available for convenient mounting and proper spacing of shutters. Automatic and Motor-Operated Fan Shutters are recommended for weather protection and to prevent backdraft when power supply is off. Motorized fan shutters are available for opening/closing action on all air supply applications. Safety Guards are available in motor-side configuration and blade-side configuration. Safety cage is available for total enclosing of the panel fan. All safety guards meet OSHA requirements. Special protective coatings and alloys (aluminum, or stainless) are available upon request. All wall fans have epoxy coating as a standard. Safety Disconnect Switches cut power to motor for servicing of the unit. They are mounted adjacent to fan panel. Fan speed controller provides capability to change performance and speed ranging from 0 % to 100 % of fan capacity for fine-tuning and balancing of the ventilation system.
All ventilator models wall fans bear the AMCA Certified Ratings Seal.

Industrial pressure blowers, commercial fans, high-temperature industrial pressure blowers, Canadian Blower pressure blowers Canadian Blower OEM industrial fans, roof and wall exhausters, ventilating and air-conditioning equipment, pressure blower HVAC, heating ventilation and air conditioning, process and OEM blowers, Canadian Blower custom built fans, ventilators, dust collectors, combustion pressure blowers.
Manufacturers of backward curved fans, heat blowers, air fans and air blowers, positive displacement PD blowers, commercial air blowers, drying fans, dry air blowers, heavy duty air ventilators, compressed air blowers, wall / roof mounted fans, forward curved fans, radial blowers, fan blades, plug fans, high pressure fans, fume extractor fans, suction vacuum blower, warehouse fans / ventilators, large industrial fans, large industrial ventilators.