Industrial high capacity tube axial and vane axial in-line fan ventilators. Sales of explosion-proof spark-resistant duct ventilators, explosion proof roof ventilators.




Power Tube Fan make-up air system reperesnts very effective way to bring in fresh air from outside and distribute it in the plant:

- Six different sizes available;
- Solves fresh air problem by providing make-up air;
- Saves money by reclaiming wasted building heat;
- Comes with reinforced fire-retardant polyethylene air distribution tube;
- Mixes cold outside air with warm inside airnear the plant seiling before it reaches floor level;
- Specially designed and spaced discharge holes produce high velocity turbulent jets of air which ensures outside air tempering at short distance.

TYPICAL INSTALLATIONS:

- The most standard installation features outside wall intake with motorized intake damper and intake weather hood;
- Alternative installation includes roof intake & air plenum;
- Various accessories available, such as: motorized shutter, weather hood, opposed-blade face & bypass damper with modulating motor, birs screen.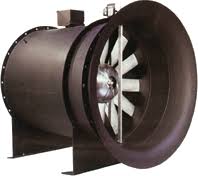 fan
blower
ventilator
industrial fan
industrial blower
industrial ventilator
centrifugal fan
centrifugal blower
centrifugal ventilator
axial fan
axial blower
axial ventilator
radial fan
radial blower
pressure blower
pressure fan
combustion blower
pneumatic blower
dust collector fan
dust collecting fan
dust collection fan
vacuum blower
vacuum fan
propeller fan
propeller ventilator
high temperature fan
high temperature blower
high temperature ventilator
stainless steel fan
stainless steel blower
stainless steel ventilator
roof fan
wall fan
roof ventilator
wall ventilator
exhaust fan
exhaust blower
exhaust ventilator
supply fan
supply blower
supply ventilator
wall exhaust fan
wall exhaust ventilator
roof exhaust fan
roof exhaust ventilator
wall supply fan
wall supply ventilator
roof supply fan
roof supply ventilator
airhandling fan
air handling fan
air fan
air blower
plastic fan
plastic blower
plastic ventilator
PVC fan
PVC blower
PVC ventilator
FRP fan
FRP blower
FRP ventilator
Fiberglass fan
Fiberglass blower
Fiberglass ventilator
Oven fan
Oven circulating fan
oven circulation fan
oven exhaust fan
dryer fan
drying fan
dryer blower
drying blower
scrubber fan
scrubber blower
baghouse fan
process fan
process blower
process ventilator
low leakage fan
low leakage blower
sealed fan
sealed blower
heavy duty fan
heavy duty blower
fan wheel
blower wheel
ventilator wheel
fan blade
blower blade
ventilator blade
fan impeller
blower impeller
ventilator impeller
Vaneaxial fan
Vaneaxial blower
Vaneaxial ventilator
Tubeaxial fan
Tubeaxial blower
Tubeaxial ventilator
Duct fan
Duct blower
Duct ventilator
Inline fan
Inline blower
Inline ventilator
Airfoil fan
Fan repair
Blower repair
Ventilator repair
Replacement fan
Replacement blower
Replacement ventilator
Ventilation
Ventilating
Plant ventilation
Plant ventilating
Building ventilation
Building ventilating
Ventilation fan
Ventilation blower
High pressure blower
Fan retrofit
Blower retrofit
new york blower
canadian blower
northern blower
northern blower fan
twin city fan
twin city blower
twin city ventilator
aerovent
chicago blower
garden city fan
heat fan
plug fan
industrial gas engineering
sheldons fan
sheldons blower
illinois blower
american coolair
ilg fan
IAP fan
IAP blower
IGE fan
IGE blower
ABB fan
ABB blower
acme fan
lau fan
dayton fan
peerless fan
peerless blower
american fan
leader fan
north american manufacturing
grainger fan
mancooler
mancooling fan
mancooling ventilator
circulating fan
conveying fan
conveying blower
TCF
NYB
IGE
blowoff blower
blow off fan
air knife blower
ventilating fan
cooling fan
air tight fan
zero leakage fan
air tight blower
zero leakage blower
induce draft fan
force draft fan
mechanical draft ventilation
mechanical draft ventilating
air knife
air curtain
blow off
fume exhaust
fume exhauster
fume collector
multistage blower
regenerative blower
side channel blower
rotary lobe blower
positive displacement blower
plastec fan
plastec blower
aeroflo
continental fan
industrial air
greenheck fan
greenheck blower
greenheck ventilator