Sales of heavy duty large tubeaxial and vaneaxial fans, high temperature inline duct fans. Quick ship of explosion proof spark-sesistant tubeaxial vaneaxial fans.

Propylene pressure blowers have greater chemical resistance than fiberglass blowers, being also more economical than FRP blowers. They are available in Direct Drive Pedestal Arr. 4 configuration for performance range 10 - 4,500 CFM, static pressures to 12" WG. Another advantage of Propylene blowers - they are intrinsically Spark-Resistant. All models are avialable with Explosion Proof motors as well. Available accessories include: PVC dampers, flexible connectors and transitions, stainless steel impellers, roof unit kits, vibration isolators, weather hoods.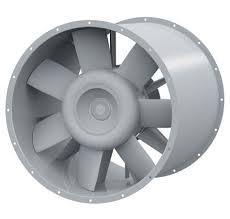 Replacement Twin City Fans / TCF blowers and Aerovent ventilators, Chicago Blower fans, industrial pedestal ventilators, in line fans, confined space fans, in-line exhaust blowers, radial blade fans, paddle wheel ventilators, hvac blowers, high temperature pressure blowers, fiberglass ventilators, stainless steel fan blowers, material handling radial blowers, blowoff fans, direct drive blowers, belt drive fans, air vent fans.
Sale of TCF NYB fans / blowers, American Coolair ventilators, Aerovent ventilators / fans, side channel blowers, regenerative blowers, Canarm ventilators, ACME fans, Leader Delhi fans, ILG ventilators, Plastec propylene blowers, New York Ventilators, confined space fans and ventilators.
Backward curved fan blowers in New York City and Chicago, aerofoil / acoustafoil, or aerocline fan blowers with high temperature construction, stainless steel SS316, SS316L, SS304, aluminum, explosion proof - spark resistant construction, monel construction. Supply of replacement backward curved (BC) fan blowers and airfoil (AF), or acoustafoil (AcF), or Aerocline fan blower parts for backward curved bc fan blowers manufactured by Buffalo Blower - New York, Twin City Fan, Northern Blower, Chicago Blower, Sheldons, Cincinnati Fan, Hartzell, IAP, Industrial air products, Canadian blower, Aerovent, Penn Ventilation, Penn-Barry, Barry Blower, ACME, Aerovent, Alphair, American Fan, Lau Industries, Clarage, Delhi, Canarm, Leader Fan, Daltec, ABB, Flakt, Flaktwoods, Woods, MK Plastics, Robinson Industrial, Garden City Fan, Loren Cook, Jen-air, Jenn Fan, Aeroflo, Grainger, Greenheck, Kice Fan, ILG Industries, Canada Fan, Industrial Air, Ceilcote.